From weekend warriors who push it just a bit too far to high school and collegiate athletes, the professionals at OSMS have seen the injuries that can occur. Broken bones, torn ACL's, and everything in between, OSMS doctors provide the care and treatment that will get them back into whatever games they play. Sometimes it can be a long road, and not just physically. Take it from Ryan Borowicz.
"The toughest part about being injured isn't the injury itself," Borowicz says.
He should know. This elite three-sport high school athlete and UW-Green Bay basketball standout had three foot surgeries, three sprained ankles, three concussions, a broken nose, broken rib and a bruised kidney throughout this playing career.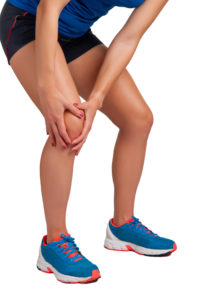 For Borowicz, it started in his senior year of high school when he developed a ligament sprain in his big toe, commonly known as turf toe. But the toughest injury Borowicz had to recover from was having a torn piece of cartilage in his foot removed. This occurred at the beginning of his sophomore year in college. It didn't heal correctly, and it took him out for the entire season.
But it wasn't the injury itself that was the hardest part about recovery. "Nothing is harder as an athlete than when your identity is taken away," says Borowicz. "I struggled emotionally and spiritually."
The season he sat out happened to be one of UW-Green Bay's best seasons in school history. They were nationally ranked and went to the NCAA Tournament.
"I couldn't be part of it or least an active part of it," says Borowicz. "In the NCAA Tournament, they limited the number of seats on our bench and I ended up watching the game from the stands." This according to Borowicz, was the lowest of lows.
Dr. Joel Hein, orthopedic surgeon at Orthopedic & Sports Medicine Specialists, understands how important the emotional side of recovery is. "Everyone we see here at OSMS knows we can do the surgery," said Hein. "Broken bones and ACLs can be fixed. Recovery is as much mental, if not more, than physical."
For Borowicz, this meant taking an active "mental" approach to the game. He looked at his trainer as his coach. Just like a coach tells you how to play, the trainer tells you how to recover. He looked at therapy as practice.
"I may not get better on the court today but my foot will get better today," was the thinking he instilled in himself.
He recommends sticking to a routine even if it's different from what your teammates are doing. He filled normal practice time with therapy and watching film. He also swam to stay in shape. He says it's also important to still feel part of the team.
"As a teammate you have to be a supporter," he said. "Point out things that a player may not have the time to see while on the court. Watch the game and think about how you'd react with that same person guarding you. You'll be surprised how much you feel like you improve as a player because you are playing the game mentally."
As of now, Borowicz is injury free and completely back in action. He owns The Driveway in Hobart, Wisconsin, where he trains and runs camps for kids who are passionate about basketball. He is taking his experiences, as an athlete, as a basketball player, and as someone who has overcome the physical, emotional and spiritual obstacles of injuries, and passing them on to the next generation.
In addition to on court learning, he teaches one-on-one sessions with kids called Overcoming Mental Hurdles. He says half of the kids in these sessions have had an injury and he helps them mentally overcome their challenges in getting back to being as good as they used to be.
"You can't redshirt in high school and there is a small window for those good enough to be recruited," he said. "I think what I've been through can help these kids."
Learn more about OSMS services.